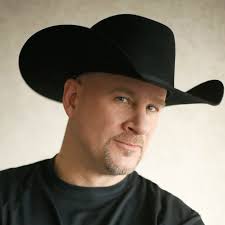 Ridin' High On The Charts
Julian grew up in New Brunswick and he knew he had two big interests…rodeo and music.  He has seen success in both areas.
He has released fifteen singles and five studio albums, and his first single, "Little Ol' Kisses", became a number one hit.  He won the Wrangler Rising Star Award from the CCMA, and a Juno nomination for Best Country Male Vocalist.
In 1998 he moved to Calgary to work on his second album, but that project was put on hold when he was injured in a bull-riding accident in January of 1999.  His recovery was lengthy as he dealt with broken and cracked ribs, a punctured lung and a hole in his right leg.
In March 2000 he released his second album which included a cover of, "Take the Money and Run", which became a number four hit and earned six CCMA nominations.
Join me next Saturday, November 23 at 9:20, for more with Julian Austin!
Jeff Norgate and you…Saturdays on CKNX!