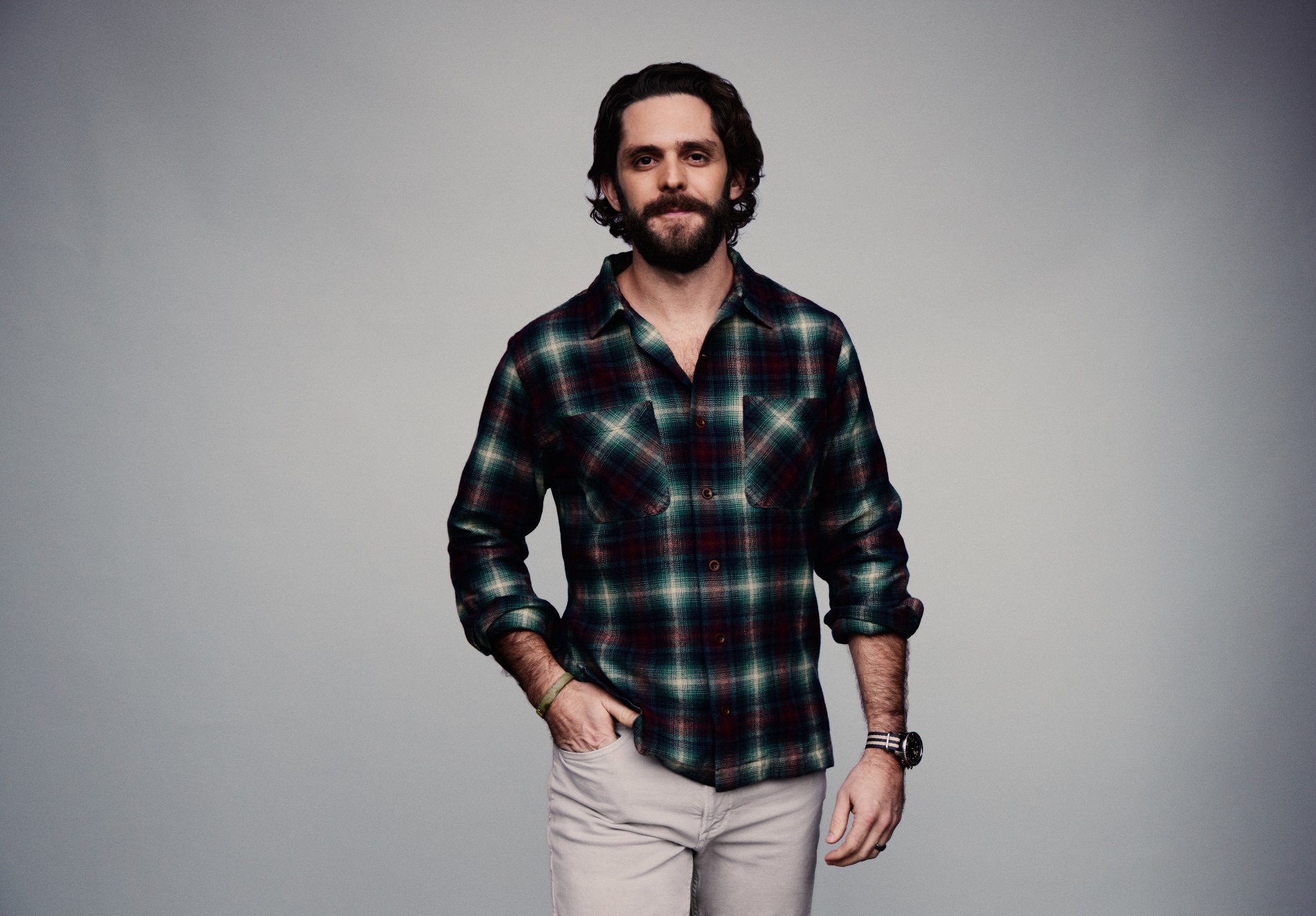 Thomas Rhett Figuring Out How To Tour With His Family
Thomas Rhett plans to have at least part of his family with him whenever possible on his current Bring the Bar to You Tour.
Things get a little hectic and sleep deprivation becomes a problem when Thomas brings all four of his daughters on tour, especially the two youngest.
He said that he recently turned to father of six Walker Hayes for some advice.
"I actually talked to Walker about that the other day. I said, 'How can I do this?' He said, 'You can't.' And I think it's strictly cause of the age group. Walker's kids are older. They can eat by themselves, they can use the bathroom by themselves, they can put themselves to bed. Mine, on the other hand, are kinda all over the place age-wise. But I am excited about this year cause I do think that Willa Gray and Ada James are old enough now to travel with me, and to actually let dad sleep until like nine. If the other two came out there we'd be up at five. And we've done it before, and my voice struggles so bad when we've gotta get up super early on the road,. So, I do plan on bringing Willa Gray and AJ out there."
Willa Gray is five and AJ is four, while Lennon and Lillie are only two and seven months old, respectively.