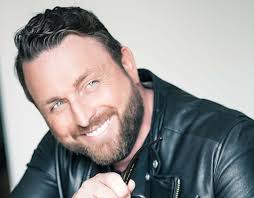 Canadian Country Crooner
John was just thirteen when he moved with his family from Scotland to Brampton.  After high school, he went to Lennoxville, Quebec and attended Bishop's University, and was a kicker on the varsity football team.
He knew he wanted to make music and write songs, so he moved to Nashville.  He worked hard at writing and performing, and his talents were soon recognized.
He was nominated for the 2008 Juno Award for Country Recording of the Year for his LP, "Kicking Stones" and he was the male artist of the year at both the 2008 and 2009 CCMA awards.
Join me next Saturday, December 14 at 9:20, for more with Johnny Reid!
Jeff Norgate and you…Saturday mornings…since 2007!