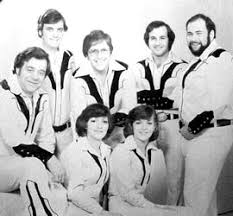 Award Winning Musical Family
In the sixties, Joe played with two local bands around his native Nova Scotia.  He wanted his own band, so he formed one in 1967 with his son Barry, and his two daughters Lawanda and Tracey.  Dave Dennison and Ron Sparling joined too, and the result was a group that recorded nine studio albums, two greatest hits albums, and had forty three singles on the RPM Country chart.
The group was well recognized in the awards department with a Juno in 1985 for Country Group of the Year, and seventeen RPM Big Country Awards and eighteen CCMA Awards.
The group disbanded in 1990, but three of the members formed a new group and charted nine singles, and earned another Juno.
Join me nest Saturday, July 27 at 9:20, for more with The Family Brown!
Saturdays on CKNX…with Jeff Norgate!