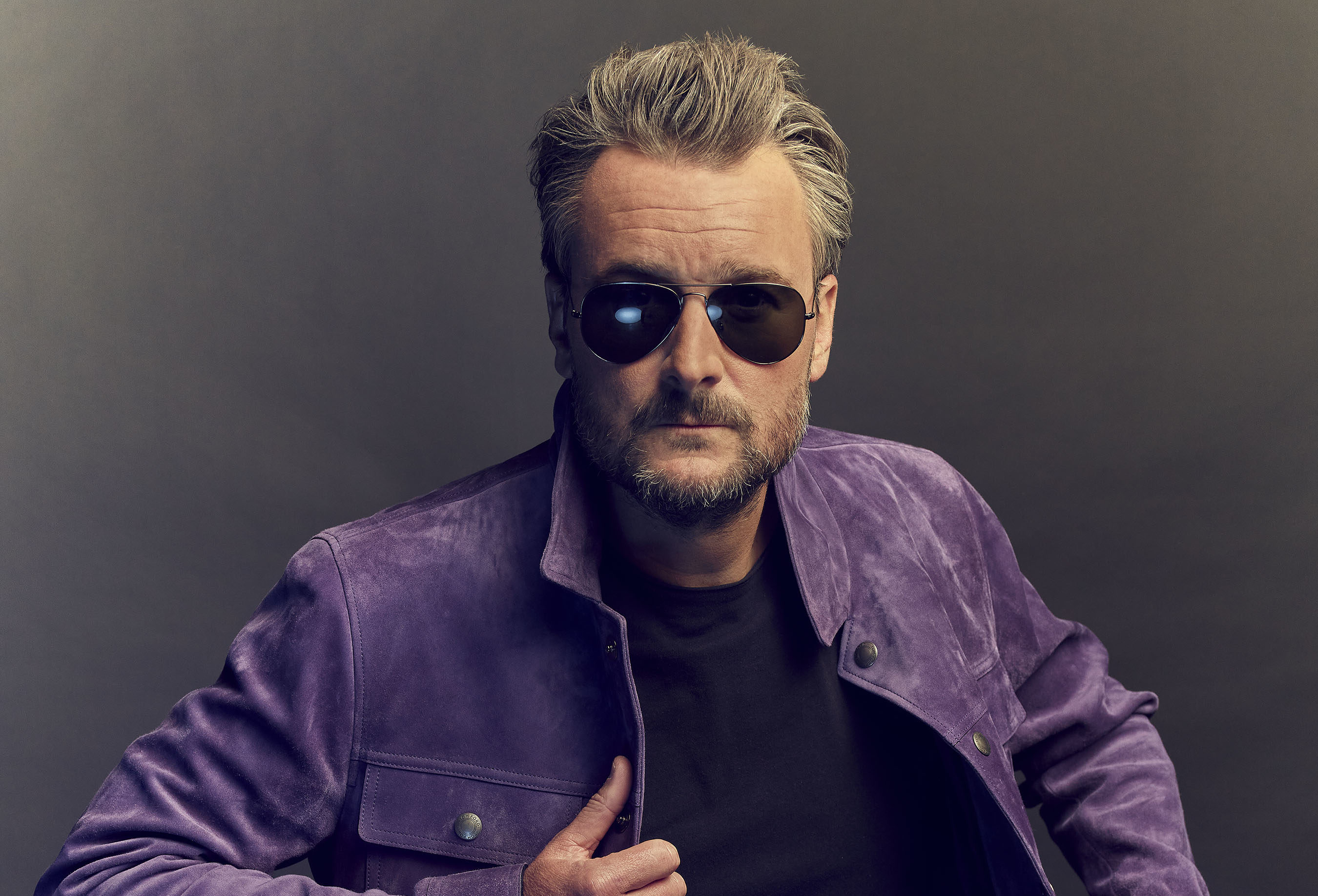 Eric Church Ready To Launch Tour
Eric Church is gearing up for his headlining The Gather Again Tour in-the-round which opens this Friday, September 17th in Lexington, KY.
After many rehearsals, Eric has now made himself at home on the 2,400 square foot multi-level stage, which will be positioned in the center of each arena floor and accompanied by 11 busses, 20 trucks, a 127,000-pound lighting rig and four 836 square foot video walls.
Eric said the hard part so far has been determining the setlist to include songs from his latest project, Heart & Soul.
"The hardest thing I've done thus far in my career is this setlist. It's not a normal record; it's three, so you add 28 songs to what we already had going, which is a pretty stacked and packed setlist, and when you start to try to get rid of stuff and change it every night – which I'm committed to; we're still going to play the different set, we're going to give people different experiences – it has been maddening."
Another challenge for Eric is the stage itself.
"I've never played a stage like this in my career… I've never seen anybody play one like this. There's really no front… It's kind of like a cage match. I mean once we get out there the crowd is everywhere. They're behind you, they're on the sides, and I love that…. The reason it's called The Gather Again Tour is we want people on top of us, and they will be."
The Gather Again Tour boasts 56 dates throughout the U.S. and Canada to follow, including a stop in Toronto on January 14, 2022, and in Detroit on January 22.
Eric was recently nominated for five awards at the upcoming CMA Awards, including Entertainer of the Year, Male Vocalist of the Year, Album of the Year (Heart), Single of the Year and Song of the Year (both for "Hell Of A View"). He is tied for the most nods this year and brings his all-time count to 35 total nominations.