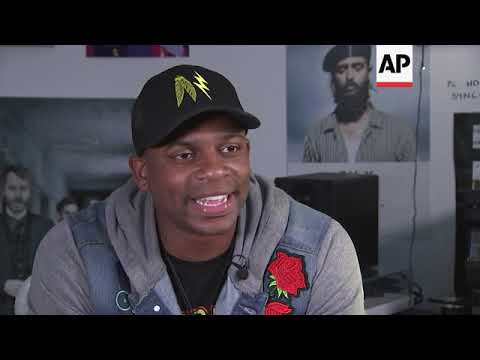 Jimmie Allen On Teaching His Son Life Lessons
Jimmie Allen has loved having his five-year-old son, Aadyn, spend time with him on the road and off this summer.
While Jimmie enjoys doing fun father-son things with Aadyn, he also likes showing him the importance of hard work.
"He gets to see me do something I love but something that I've worked for, and never, no matter how successful I get, I never want him to feel like I'm just gonna give him something. I want to teach him from a young age to work, and what better example to give him is for him to see me working as well, so it's great, you know, when we have our time together and I try to throw life lessons in there any chance I get."
Jimmie crossed a big item off his bucket list earlier this week — he joined his musical idol, Matchbox Twenty's Rob Thomas, on stage during Rob's Nashville Chip Tooth Tour stop to perform "Unwell." Jimmie posted a few pictures and a video on Instagram.