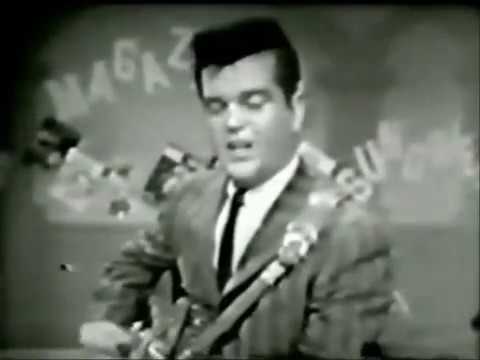 'B' Side – First Number One Hit!
Harold was well known for his many duets with Loretta Lynn, and together they won four consecutive Country Music Association awards for vocal duo.
He also loved baseball, and received an offer to play with the Philadelphia Phillies, but a draft into the U.S. Army came first.
Radio stations didn't like his single, 'I'll Try', so the disc jockeys flipped the record over and played the 'B' side, a song Harold, and his drummer Jack Nance wrote when they were in Hamilton, Ontario.  The song, 'It's Only Make Believe', took almost a year to get to the top of the charts.
Harold was never inducted into the Opry during his lifetime.
Join me next Saturday, June 1 at 9:20 for more with… Conway Twitty!
Jeff Norgate and you…Saturdays…on CKNX!