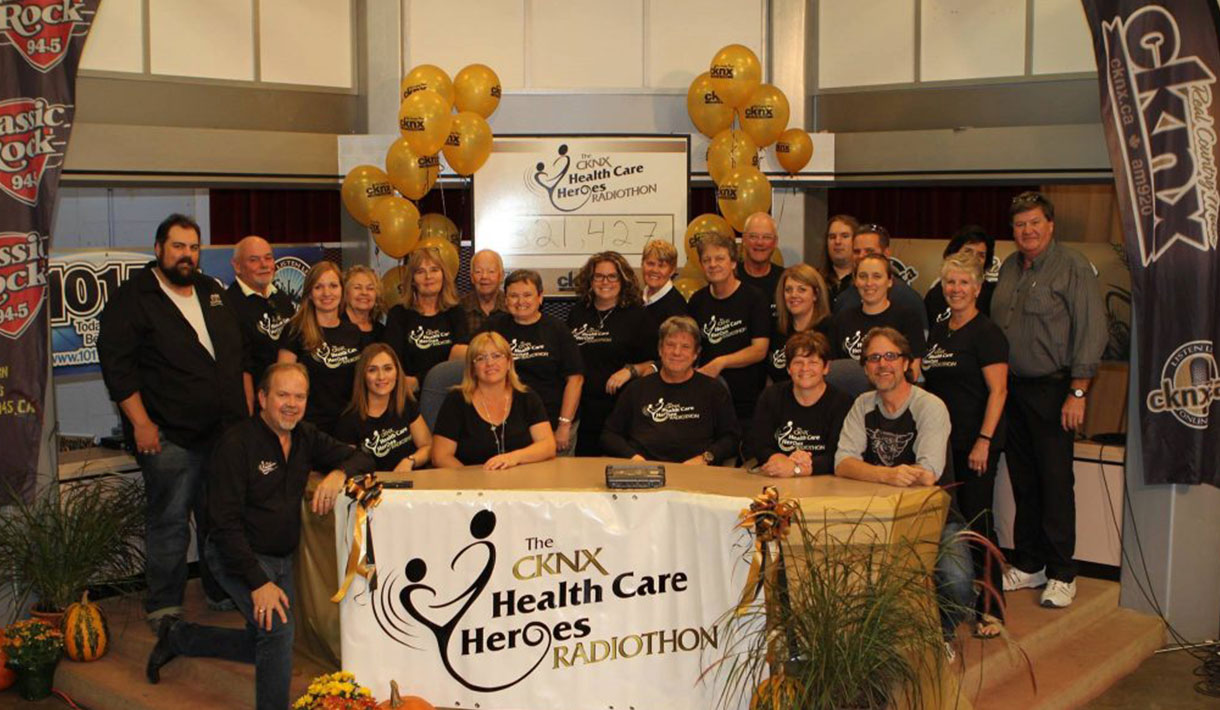 Health Care Heroes Radiothon
Thank you Midwestern Ontario, together we raised $313,419!!!!
Eight local hospital foundations and CKNX will gather together and host a unique all-day fundraiser at the CKNX Radio Station building in Wingham, Ontario.
This year's date:
SATURDAY, OCTOBER 20th, 2018
You can donate online HERE or download the pledge form HERE.
Donate on Radiothon Day:
Call: 519-357-1310 or
Toll Free: 1-877-CARE 4 U 6 (1-877-227-3486)
or
New this year TEXT TO DONATE!
In the month of October text HERO + (Hospital Town i.e. Wingham) to 41010 to give $10 to your local hospital.
Radiothon Hospital Foundation's Projects
The 17th annual CKNX Health Care Heroes Radiothon broadcasted in its entirety on CKNX, AM920 and intermittently on 101.7 The One and Classic Rock 94-5. Listeners across Midwestern Ontario are asked to phone in and make a donation to any one of the eight Hospital Foundations participating in the event.
The entire TV studio at CKNX is devoted to the Radiothon, in which a 6 line telephone switchboard and a massive crew of enthusiastic volunteers set up and ready to take your calls and gratefully accept your donations in support of your local Hospital Foundation!
John Marshall, Program Director, CKNX, AM 920 says "On behalf of CKNX and Blackburn Radio, Inc. we are excited for another year of inspirational fundraising and quality entertainment on Saturday, October 20th. I hope you will plan to join us!"
For a list of each Hospital Foundations Goals CLICK HERE.
CLICK HERE
to donate through Canadahelps.org